Our Product Range
Our Leading Brand is the Motaquip product this comes full guarantee and constructed to OEM standards using only the finest quality materials. Supplying other brand products to ensure price and quality well maintained to meet your expectation. We can equally access most suppliers if you need or simply prefer a certain brand or product we will aim to source exactly what you need.
Supplying not only our Leading brand we also supply big name brands and use the best suppliers to ensure the product we deliver is the best and the warranties offer meet your expectation. Some of our brands include
Motaquip

Sachs

LUK

NGK

BritPart

Gates

Delphi

Bosch

Valeo

EBC

Klarius

Monroe

KYB

Febi

Corteco

Lucas

Mahle
Banner Batteries
BRT Bearings
Auto Air
Solid Auto
ADL Blueprint
Southwest Gas
Intermotor
Lemark
Braking
All our Braking products are manufactured to the highest quality standards, conforming to ECE R90 legislation, where applicable.
Brake Hydraulics
Brake Calipers
Brake Discs & Drums
Brake Friction
Brake Cables
Our Braking products are only Premium brand to ensure that you are never compromised.
Back
Climate Control
Condensers are one of the most commonly failed air conditioning components. Stone damage is the main cause of failure due to being mounted in front of the radiator. Approximately 70% of all new cars have air conditioning and the replacement opportunity is increasing.
Air Conditioning Condensors
Back
Consumables
We offer the complete range of consumable products
The workshop consumables range offers a huge variety of products, from anti-seize spray to latex gloves, blue roll to signage, there's something for everyone.
The range of automotive consumables are suitable for all your vehicle's needs whether you are soaking up liquid spills, flushing your engine or degreasing parts there will be something in the range to help get the job done.
Anti-Freeze
Oils
Lubricants
Sealant
Bulbs
Sprays
Seat Covers
Floor Mats
Welding Gas and associated consumables
Back
Cooling
Our cooling product range comprises of
Water pumps
Thermostat kits
Radiator caps
Back
Electrical
Batteries
Offering a Comprehensive range of batteries to fit common vehicles carried in stock, and full access to everything else same day, Our batteries are built to OEM manufacturer standard and comply with all EU Regulations and build specifications, supplying great quality products enables us to offer a warranty of up to 4 years..
Using our parts lookup system combined with the years of experience to ensure the battery you need is what you get.
Ignition
Our comprehensive range of ignition components for passenger cars and light commercial vehicles comprises distributor caps, rotor arms, condensers, contact sets and modules. We also offer a range of ignition coils, which cover old style wet coils, block and dry coils and the latest rail and pencil coils fitted to the latest generation of electronic ignition systems.
An ever expanding range to cover an increasing number of applications in the market. All components are manufactured to the highest standard using the latest manufacturing and testing techniques.
Ignition leads
Ignition leads are manufactured to the highest technical standards under ISO9001: 2000 quality management systems.
Starters & Alternators
We offer a range of Exchange & new Starter Motors, Alternators, and Distributors.
All the products are Remanufactured to the highest possible standards and in accordance with the Quality Management System TS16949.
All Remanufactured Starter Motors and Alternators undergo computerised bench tests to ensure they function to the correct specification before we receive them.
Back
Engine
Gaskets
Built to strict manufacturing tolerances to ensure no adverse effects when replacements are required.
Engine Management Components
We offer an ever-evolving range of switches, sensors and ancillary accessories.
from stock. Our Engine management range covers approximately 90% of the vehicle parc.Anything we don't have we can usually source within 24 hours.
Timing Belts and Timing Belt Kits
A full range of matching original equipment timing belts and timing belt tensioner kits are available. All tensioner kits contain all the parts necessary to complete a repair thoroughly unless otherwise notified, These have been carefully selected from leading suppliers to ensure maximum durability.
Motaquip belt kits come with Motaquip' own 'Safeguard Warranty Scheme' it takes all the stress out of fitting timing belts. If the belt fails within 2 years of fitment or 30,000 miles, we will pay for all engine repairs (parts and labour) directly attributed to belt failure (terms and conditions apply).
Back
Servicing
Drive Belts
A full range of both multi-rib and cogged drive belts are available. All drive belts are supplied within the tolerance of the original equipment belt size, to ensure perfect fit and performance and durability.
Wipers
We offer a comprehensive range of Wiper Blades giving an instock access to a wide market coverage of European and Japanese vehicles.
All our Wiper Blades are manufactured to the highest standards by a leading European Original Equipment Manufacturer and the blades are supplied with adaptors where necessary to ensure ease of fitment.
We offer the one of most comprehensive range of popular flat blades currently available. Our range comprises of: Universal blades, Spoiler blades, Flat Blades, Rear Direct Fit blades and a range of Specific Fit front blades.
Filters
We offer a comprehensive range of oil, air, fuel and cabin filters, with more than 1,000 part numbers covering all major vehicle applications in the UK. All our filters are manufactured to the highest quality standards, ensuring easy fitting and optimum performance. All our filters meet or exceed OEM standards.
Spark & Glow Plugs
Offering the complete range of plugs for all makes and models, built to manufacture specifications to guarantee a long life.
Back
Steering & Suspension
Our steering and suspension range covers wishbones, track control arms, tie rod ends, suspension ball joints, linkages and suspension bushes.
With a managed range of steering and suspension we roll our stock to ensure we keep the Parts you need in stock ready for rapid delivery.
All components are manufactured to the very highest quality standards to ensure optimal performance and safety.
Coil Springs
The range of Coil Springs is one of the most comprehensive available to the UK replacement Aftermarket, covering both front and rear fitments. Where appropriate a Heavy Duty alternative may be available. All Coil Springs are manufactured to exacting quality specifications and are manufactured to OE designs using the latest technology.
We Also Offer a comprehensive range of Steering Rack Gaiters, Steering Racks & PAS Pumps
Back
Transmission
Clutches
Our extensive clutch range includes: Conventional Clutch Kits, Concentric Slave Cylinders, Flywheels, ­Dual Mass or Flexible 4 Piece Solid Flywheel Conversion Kits for DMF. All Our clutches are manufactured new and built to Original manufacturer standards.
Clutch Cables, CV Boots, Driveshaft & CV Joints
Our range of transmission components are all on the shelf and deliverable usually within a couple of hours, we offer bespoke products and a range of universal components.
Wheel Bearing Kits
We offers an extensive range of wheel bearing kits giving wide market coverage for European and Japanese vehicles.
Our range covers all of the latest technology developments in wheel bearing kit design including hub units with integrated bearings, brake discs with integrated hubs and bearings and Active Sensor Bearings (ASB).
Back
About Us
WRS Motaquip is a partner of the award winning Weston Recovery Services; Incorporated in 2006, Operating out of 4 branches across the Somerset area; Weston super Mare, Shepton Mallet, Bridgwater and Wellington.
Our team of experts are happy to offer their years of expertise from our dedicated sales lines to help you find the right part to get the job done, supplying all Named brands such as NGK, Lucas and MAHLE, we stock a full range of Motaquip products ready to be delivered at a moment's notice.
To ensure speedy delivery and smooth operation for you and your customers we have 20 dedicated delivery staff.
All our parts are manufactured to the highest quality while still delivering excellent value.
Delivery Fleet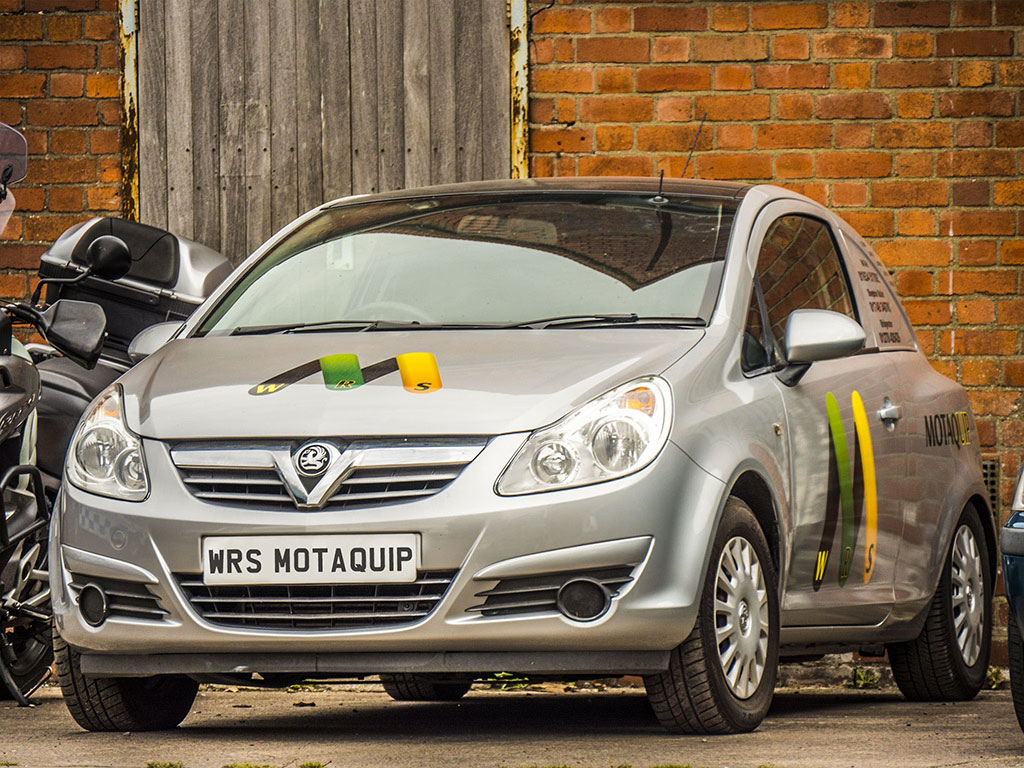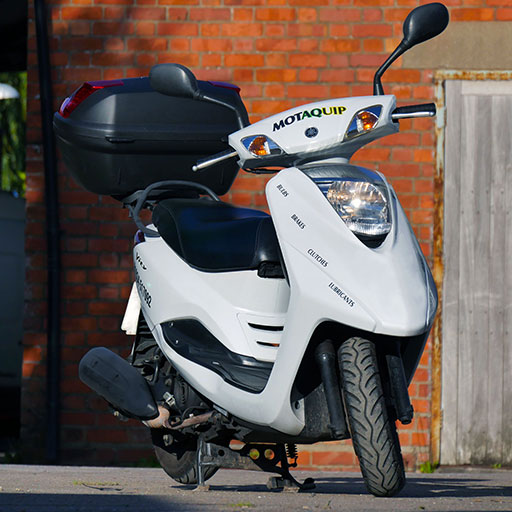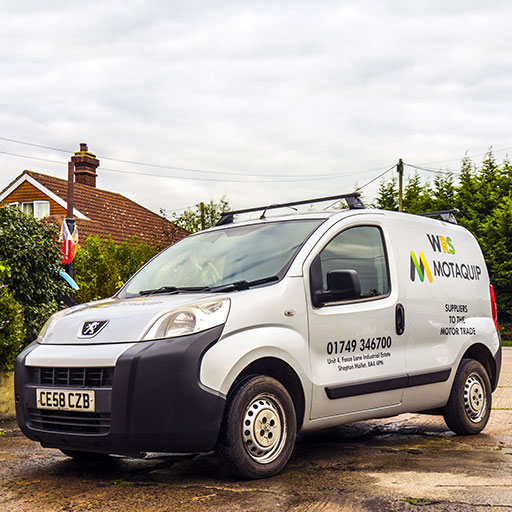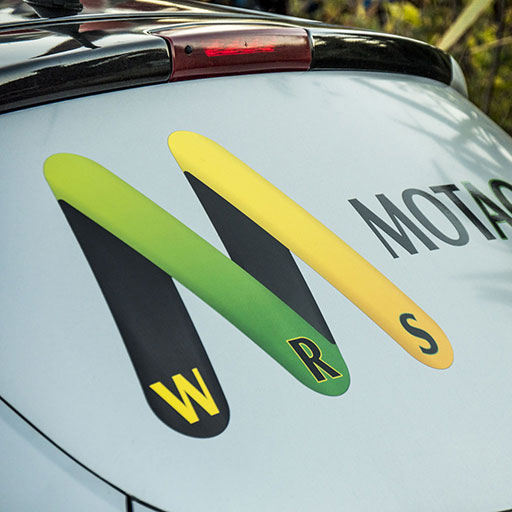 Opening Hours
Monday - Friday

08:00

-

17:30

Saturday

08:00

-

12:00

Sunday

Closed